Directions to Bullfrog Marina, Lake Powell
Bullfrog Marina is at the end of Utah 276, about 66 miles south of Hanksville, Utah. From the west, take I-70 to Richfield and go through Torrey to Hanksville. From the east, take I-70 to Green River and then turn south on Utah 24 to Hanksville. There is no road crossing Lake Powell south of Utah 95. If you arrive at Hall's Crossing from the southeast, you can take a car ferry (toll) over to Bullfrog. Be sure to allow at least two hours for the ferry crossing.

For directions from your door, click here.

We generally meet at 10:30 am at Hobie Cat Beach, Bullfrog.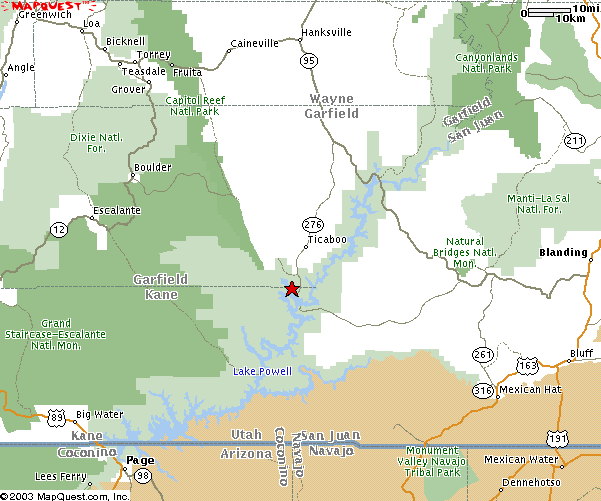 Return to main Lake Powell page
This page last modified on 29-Mar-2006